Pioggiadorata Sexy Milf Italiana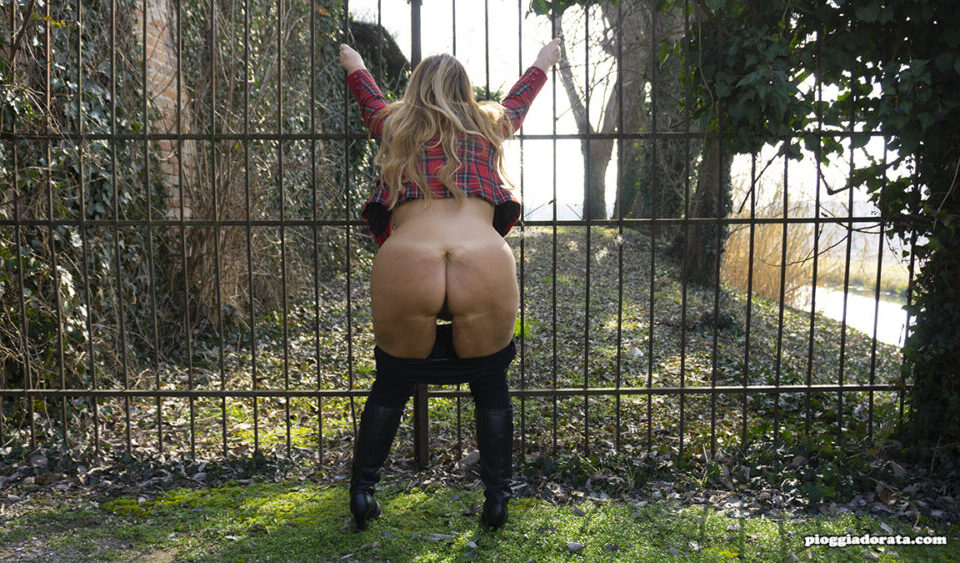 Benvenuto nel sito di Pioggiadorata, la sexy milf italiana molto porcellina

Qui puoi trovare tante belle situazioni erotiche da vivere assieme a me
Tra le mie specialità più ghiotte di cui non posso farne a meno ci sono l'anal e il pissing
i piaceri della vita di Milf Pioggiadorata sono: cucina, musica, viaggi, teatro e sesso senza pregiudizi

se ti senti abbastanza "Porco" allora sei nel posto giusto

Cerco di raccontarti qualcosa di me, anzi…di noi:

Mi presento….sono Pioggiadorata una Sexy Milf Italiana, che assieme al compagno di merende,diventiamo, in arte: la Troia ed il bidello, una coppia matura affiatata ed esibizionista, molto amante della fotografia e video…proprio grazie a questa passione abbiamo iniziato ad immortalare i nostri momenti intimi, dapprima per noi, ma con il passare del tempo abbiamo voluto condividerlo con tutti coloro che traggono piacere nell'ammirarci nelle nostre performance…
Siamo molto complici, assaporiamo il sesso in ogni sua sfaccettatura, ci piace provare e sperimentare ogni pratica, anche se i giochi bagnati sono la nostra passione più sfrenata di fronte ai quali non mettiamo nessun freno…
Da qualche anno abbiamo un nostro blog: pioggiadorata.blogspot.com sul quale quotidianamente postiamo i contributi e con enorme piacere abbiamo visto lievitare il numero delle visite e dei lettori che ci seguono…
Abbiamo così deciso di aprire questo nostro sito web e speriamo diventi un punto quotidiano di riferimento per tutti…dove, suddivisi in diverse sezioni, troverete fotografie e video in versione soft e …versione hard.
Il sito è anche raggiungibile attraverso questi indirizzi:
pioggiadorata.net
pioggiadorata.info
cptoilette.com
cptoilette.net
cptoilette.org
---

Let us introduce ourselves…we are Pioggiadorata, a.k.a., The Slut and The beadle, a mature couple, very well-matched and exhibitionist. We love photos and videos, and because of this, we started immortalise out most intimate moments. First, it was just for our pleasure, but then we wanted to share this passion with all of whom can enjoy and take pleasure in admiring our performances.
We are accomplices, we savour sex from every angle, we love to experiment, but wet games are our most irrepressible passion and we do not have limits for that…
Since few years now we have our blog: pioggiadorata.blogspot.com , in which we post daily our contributions and, with great pleasure, we are realising that the number of visitors and readers following us is steadily growing…
Therefore, we decided to create our own webpage, and we really hope to become a daily reference experience for all of you. On this page you will find, subdivided in different sections, photos and videos in soft version…as well as hard-core.
ou can join us on these addresses:
pioggiadorata.net
pioggiadorata.info
cptoilette.com
cptoilette.net
cptoilette.org
---
Rimanete connessi con Pioggiadorata la Milf italiana che ama tutti i piaceri della vita
un piccolo assaggio di libertà per accompagnarti nel mio mondo